They are everyday failures that may not have a serious impact, but that will sometimes be vital to treat the disease. Having accurate information on medication management involves active collaboration with health professionals and be aware that taking medication is serious.
Call us: +1 859-200-6774 hours: 24/7
When it comes to suspensions, errors can not only occur in the process of use but also in the dosage of the drug, as it must be reconstituted or previously shaken so that the active ingredient of the drug does not remain in the background.
There are medicines, such as antibiotics in suspension or insulins that must be kept in the fridge and return to room temperature before being used.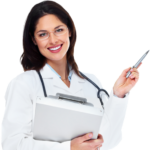 Statins for cholesterol control must be taken at night, as well as drugs for osteoporosis, which must also be taken with a time margin in relation to other medications. Other drugs are stimulants and cannot be taken before going to sleep, or conversely, they produce sleep and should be used at night if possible to avoid unwanted effects during daylight hours or driving hazards.
Anti-acidity medications should be taken at night and gastric mucosa protectors (proton pump inhibitors) on an empty stomach since otherwise, they lose their effect. There are drugs that should always be taken with food to avoid possible gastric disturbance.
The pharmacist and doctor must always be informed of the medications being taken if another new drug is to be included in the list, whether it is prescribed by the doctor or sold without a prescription, not only in the case of painkillers but also in cases of supplements, vitamins or any health product.
Failure to follow guidelines such as the schedule to be taken, skipping them, or leaving the drugs when you are well can have very serious consequences, especially in chronic conditions such as hypertension, diabetes, or acute situations such as infections treated with antibiotics. 
Chewing, breaking, and swallowing:
There are drugs that are prepared for absorption by the oral mucosa through their dissolution and that if chewed or swallowed, they lose their effect completely. This is the case of some new forms of anti-inflammatory and pain relievers.​
Diet: milk and juices are among the foods that cause the most interactions. This is the case of antacids that should not be taken with juice or some penicillins (antibiotics) that should not be taken with milk, although the most modern ones no longer cause this interaction.
Regarding the photosensitivity of some drugs, a characteristic that is already included in the packaging, it should be borne in mind that drugs as widely used as topical cortisones cause spots if there is exposure to the sun.
…